Sharon Miller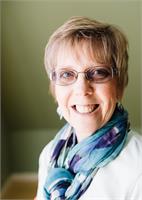 Sharon Miller started practicing yoga in 1998 and obtained her 200 hour yoga teacher certification from Kripalu in 2000. She fell in love with yoga the minute she took her first class. As a cardiac rehabilitation nurse Sharon recognizes the importance of embracing a holistic approach to health including body, mind and spirit, which is the essence of yoga.
She started teaching classes at MidCoast hospital for employees in January 2001 and continues to teach at the hospital. Sharon has been a member of the Kripalu Yoga teachers Association (KYTA) since 2000. She has attended yearly KYTA teacher conferences and workshops on teaching methodology, techniques, anatomy and physiology, philosophy and lifestyle. Sharon has attended workshops with Baron Baptiste, Don Stapleton,Richard Miller,Debra Williamson,Philip Urso and many other wonderful yoga teachers.
She has been practicing Baptiste power vinyasa since March 2011. Sharon's classes help students to slow down and connect deeply with breath and bodily sensations. Sharon's experience as a cardiac rehabilitation nurse underscores her teaching, that the more we practice relaxation the greater the benefits to body, mind, and spirit.
Sharon Miller instructs the following:
Kripalu is a gentle hatha yoga practice with a compassionate approach and emphasis on meditation, physical healing and spiritual transformation that overflows into daily life. In a Kriplau class, each student learns to find their own level of practice on a given day by looking inward. The classes usually begin with breathing exercises and gentle stretches followed by a series of individual poses and final relaxation. At the end of class, Kripalu teachers say jai bhagwan instead of namaste. The two terms have essentially the same meaning, but the former is in Hindi and the latter in Sanskrit.

Is Kripalu Yoga for You?

This yoga style will appeal to those who want to work on themselves, both physically and spiritually. The gentle and individualized approach make it a good choice for students who can benefit from an adaptive practice.




Deep Stretch or Yin yoga is the yoga of the subtle body--it aims to increase flexibility and improve circulation in and lubrication of the joints. As an important balancing element to your vinyasa (yang) practice, in this class you will experience asana practice as a different kind of challenge, holding static poses three to five minutes at a time to allow the muscles to release and the poses to reach into the fascia, tendons and ligaments. You will find your edge in a whole new way, releasing deeply to find your pose and then accept the challenge of going inward to find deep stillness in your physical body and mind as you hold the pose for an extended time, followed by gentle releaseYin yoga cultivates ch'i, or "life force" as the connective tissue we focus on is directly connected to the meridians (the channels in the body through which life force flows). This quiet practice and the awakening of ch'i offer many benefits to health including greater emotional well-being, organ health and improved immune system function. . Yin yoga is especially good preparation for meditation and is suitable for all levels of practice. The studio will be warm but not hot (70-75 degrees) to support the release of muscular tension and ease the body into deep shifts. Please wear layers to allow for changes in body temperature. Yoga Nidra, or guided meditation will complete this deeply healing practice.