Mariel Nunes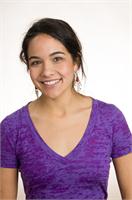 Mariel's practice began as a child when she meditated with mother (mostly yoga nidra), and her physical asana practice began in Philadelphia at Dhyana Yoga Studio, where she was introduced to Vinyasa flow. When Mariel moved home after college, she practiced at the Baron Baptiste studio in Cambridge. She continued her yoga education in Mysore, India where she learned the Ashtanga primary series.
Mariel completed a 230 hour yoga teacher training course in Asheville, NC with Stephanie Keach at Asheville Yoga Center that exposed her to a wide variety of yoga traditions with substantial depth.
Mariel Nunes is currently not instructing any classes.