Missy Haeberle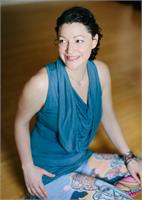 Missy Haeberle instructs the following:
Baptiste inspired Power Vinyasa Yoga Class ideal for beginners and/or advanced students. Vigorous heart pumping vinyasa flow moving on breath from one pose to the other. Please hydrate before and after class. Class is in a room heated to 90' with 60' humidity, with a bamboo wood floor.




All Hot Power Yoga classes are ALL LEVELS and accessible to everyone. You will leave feeling rinsed and renewed with a new sense of clarity and purpose.